Hébert & Assoc. - Ottawa Psychologists
| | |
| --- | --- |
| | Hébert & Associates (Ottawa psychologists) is a group of ottawa psychologists offering treatment for a wide array of psychological issues, and age groups. Our psychologist practice is located in Ottawa. We began practicing as Psychologists in Ottawa in 1994. |

The Hébert & Associates group of Ottawa psychologists uses a cognitive-behavioural model for most issues, and rely on evidence-based research in selecting the most effective treatment solution. As a group, we offer psychological services in ottawa for most issues affecting adults, couples, families and seniors.

Hébert & Associates clinicians also have extensive experience in dealing with third party issues such as working with clients who have sustained a work related injury or those who have been involved in a motor vehicle accident.

Hébert & Associates strives to provide effective and proven psychological treatment, using evidence-based techniques to ensure optimum results for our clients. Our objective is to assist clients by helping them set realistic goals, and to provide them with the skills they need to meet those goals.


Areas of Practice

The ottawa psychologists at Hébert & Associates have both extensive training and experience needed to address the psychological issues of their clients. We offer treatment for individuals presenting symptoms of depression, anxiety, chronic pain, Post Traumatic Stress, Phobias, sleep disorders, grief and bereavement, perinatal issues, and rehabilitation needs. We also offer help with couples and families going through difficult transitions.


| | |
| --- | --- |
| | Assessment and Treatment |
| | Insurer Examinations (Independent Psychological Evaluations) |
| | Rehabilitation Psychology |
| | Disability Management and Return to Work strategies |
| | Case conferencing with multidisciplinary teams |
| | In vivo driving desensitization |
| | Home visits for clients experiencing mobility issues |





Hébert & Assoc.

www.hebert.ca -

Ottawa Psychologists



www.ottawapsychologists.com
www.ottawapsychologist.com
www.ottawapsychologist.ca
www.ottawapsychologists.ca
Psychologists



Hébert & Assoc.
Psychological Services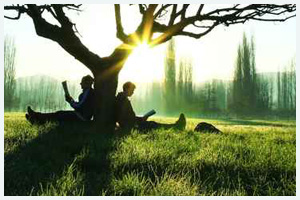 " We gain strength, and courage,
and confidence by each experience in which
we really stop to look fear in the face... We must do that which we think we cannot. "

--Eleanor Roosevelt

Practice





The clinicians at Hébert & Associates have both extensive training and experience needed to address the psychological issues of their clients. » Read more

Our Location
203 MacLaren Street
Ottawa, ON, K2P 0L4


Click for Directions
613-565-9090